TROETELDIER POLIS AANSOEK / PET POLICY APPLICATION
Insurer: Renasa Insurance Company Ltd – Reg. No. 1998/000916/06– VAT No. 4290173253 – FSP No. 15491
Underwriting Manager: Pet Underwriting Managing Agency – Reg. No. 2011/107009107 – VAT No. 4280260425 – FSP No. 44387
Broker: Grown Financial Solutions cc t/a Fintek is an Authorised Financial Services Provider FSP 41097- Registration no 2002/035745/23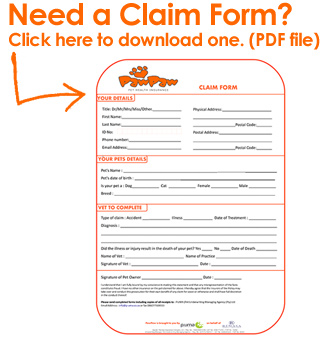 Have you insured the whole family?
Introducing: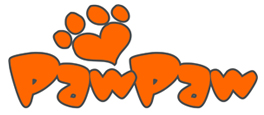 PawPaw Pet Health Insurance
o A stand alone product available to the general broker
o PawPaw is a cost effective, easily understood pet health care product
o The PawPaw policy is an easy to read one page document, no technical jargon, hidden clauses or small print
o PawPaw takes care of the essential acute and trauma events – the events that really matter
o We avoid having to place limits or sub-limits on treatments through efficient case-management
with support by our qualified veterinarian
o Pre-authorisation and evaluation of pre-quotes enables effective cost management and control
o A bespoke IT platform with full administration and claims processing
Our Competitive cover at a glance:
*Benefit determined by case merits and clinical protocols.
**Please note that this does not refer to ALL other pet   Insurance products. Ask your broker for a comprehensive product comparison
KEY POINTS
Upfront Underwriting
Premium: Dog – R255 (Full Cover) Cat R178 (Full Cover) Cat/Dog R107 (Accident Only Cover)
Age – Older than 8 weeks and younger than 8 years  (Full Cover), Over 8 years (Accident Cover)
No Microchip, permanent identification or tattoo required
Waiting Period – one calendar month from start date of policy.  Accidental injuries covered from date of inception.
No Condition specific waiting periods –  (unless underwritten because of illness  history)
No Breed Exclusions
No Sub Limits
No Annual Limit, R20 000 (Accident Only Cover)
Policy Excess – Minimum R200 with a maximum of 10% per claim
Our Claims are processed within 72hours and payments are paid to the vet or the policy holder as required
Pre-authorisations (for non-emergency treatments) ensure that there are no unexpected costs
WHAT'S COVERED:
Acute Illness and injury  – Consultation, diagnostic investigations, treatment, medication, surgery, pathology and radiography
Chronic cover –  with pre-authorisation and clinical treatment protocol.
Hereditary Conditions cover –  provided it's not pre-existing.
Supportive Rehabilitation /post surgery – subject to pre-approval and treatment protocols.
WHATS NOT COVERED:
Pre-existing conditions
Boarding Kennels and Catteries
Routine Care (deworming, *vaccinations, grooming, flea/tick treatment, prescription diets, etc)
Fertility & breeding (such as sterilisation, artificial insemination and injuries resulting from breeding, birthing and birthing complications)
Complementary Treatments eg. Homeopathy, acupuncture.
*All vaccinations are kept up to date by the pet owner.
Thanks for your interest in PawPaw!